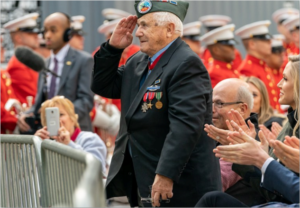 Jack Foy, M14 flown veteran, was honored by President Trump in his NYC Veterans Day speech.
This special invitation to Jack (with his son Kevin) included being seated with the Trump family.
Jack's military actions 75 years ago included the Battle of the Bulge which was Germany's last major offensive before its resounding defeat.